By Fredrick Musisi Kiyingi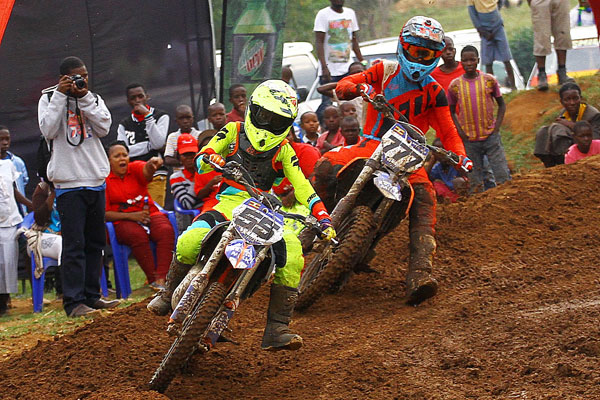 All eyes will be on Maxime van Pee as the third round of the Mountain Dew MX Championship takes place at Uganda Motorsports Arena Busiika today.
The event will be graced by three guest riders Coby Gilmore (USA), Shacher Elul (Israel) and Lee Jae from South Korea. The trio will compete in MX1.
It will be the first time in over seven months that Van Pee competes after an operation on his knee last October.
However Van Pee, three times national champion is positive he will overcome the rustiness and be competitive. " I am not 100% fit but am glad am back on the bike, will try to make for missing out on the opening two races," Van Pee, who also doubles as Team Uganda captain, told the Sunday Monitor.
'My rivals have points in the bag, I start with nothing, so the focus is to score as many points but will still be mindful of my fitness."
On the three guest riders, Van Pee said: "I know they are fast especially the American but will concentrate on my rivals who score points." Asaf Natan, Anwar Kabiito, veteran Arthur Blick Jr. and sibling Olivier van pee who leads the class are the other competitors.
Elsewhere, fireworks are expected in MX50cc senior with championship leader Gift Ssebuguzi, yet to lose a single heat this season, William Blick Jr and Miguel Katende battling out for supremacy.
Alon to shine
Alon Orland at the moment has no equal and is expected to dominate MX65 cc on his new Husqvarna bike. Like Ssebuguzi, he has yet to lose this season winning all the six heats in the first two rounds. Isabella Blick, bank rolled by Multiple Hauliers, siblings Milton Obote Akena and Milton Akaki and Jeremiah Mawanda will challenge Alon.
Fortune Ssentamu is expected to dominate MX85 while the rivalry between Ali 'Bobo' Omar and Alestair Blick is expected to be the highlight of MX125. The event is sponsored by Mountain Dew, Kampala Executive Aviation, Uganda Lodges, Molecule Investments and Shell Advance Oil. Entrance for the event is Shs10, 000.
Picture Caption: Star attractions. Fortune Ssentamu and Maxime Van Pee will both be in action today in the third round of the MX Championship at Busiika. PHOTO BY JB SSENKUBUGE